I woke up very, very groggy from the medicine I took the night before. Just a bad start, left anchor at 11:00. I was feeling better, but lost a half day. Everything was fine till about 2:00. I had to pull over and anchor took a 2 hour power nap. Heave ho, I was off cruising again.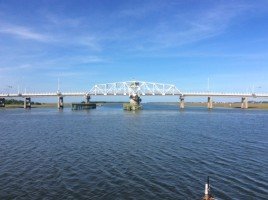 The highlight of the trip was going through Charleston Harbor, seeing those old forts standing from the civil war, and buildings that were used for the arrival of the slaves. This was the major port used for that way back when. Made it into NC. Yahoo! Encountered my old friends, the horseflies there. Millions landed on the Bimini above me. I don't know if they knew I was the serial fly killer, but without Captain Fred and I, back to back, fighting them off, I was a dead man (it was scary). They were staring at me and I was staring at them, we ended up making a deal. I would not kill them and they will leave me alone, a friendship was started. Not one of them touched me for hours. Now that their my buddies they will be coming to Boston with me.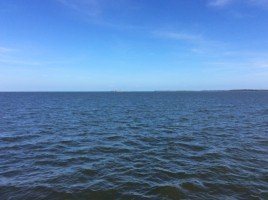 Anchored in the swamps myself, in no mans land again. Nobody out there, so I kept my flare gun locked and loaded, just in case. I only saw 2 boats traveling on the Intracoastal.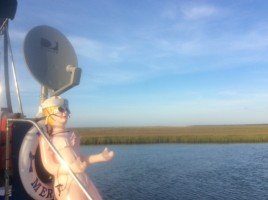 I'm ready to take off its 8:00. Only did 6 hrs yesterday, 50 miles. I feel much better, no medicine last night and 10 hours of sleep.
Sea U tomorrow I hope my iPad is not charging, and that is not good. I'll be lost without it.
My iPad is not charging, this will be a big blow to me. I use it for navigation also, if you don't hear from me that is the reason.