Archive for November 7, 2016
November 7, 2016
What time is it? It is time for our 100 hour oil change. If you do this religiously you'll be happy, and your engine & generator will be happier. There is no better way to extend the life of your engine or even double it. 100 hours my friend, every 100 hours. While you're at it, this is also a good time to change your oil & fuel filters for extra insurance.
If you like to make your oil change easy, I highly recommend an electric oil pump for your engine and generator. Using this method, it will only take you five minutes to empty the old oil. Then, you reverse the pump to put the new oil back in.
A gallon of oil is expensive, about $20 per gallon for the type I use. Five gallons for engine and generator, plus two oil filters, and five fuel filters totals about $140.00.
Breaking news: buy your oil in five-gallon buckets! I pay $65, or about $13 per/gal. bringing the total cost to $105 for a single engine, and that includes my generator.
I always use two buckets: one full with new oil to trasfer back into the engine, and one empty oil bucket for discharged old oil.
I also keep five, single, empty one-gallon oil containers and refill them from a full bucket keeping the oil I refill underway when needed keeping my cost per gallon down. I now have an empty bucket to drain the old oil in, and then take to an auto parts store that accepts old used oil for no charge!
I'm very lucky my shipmate (client) and excellent assistant, Stan from Port Arasas, Texas, will be helping me, and his lovely wife Enda is taking pictures. Being from Texas they sure know about OIL. Hearty ha ha…
Here is what you need to get started:
This is what I use on my single engine.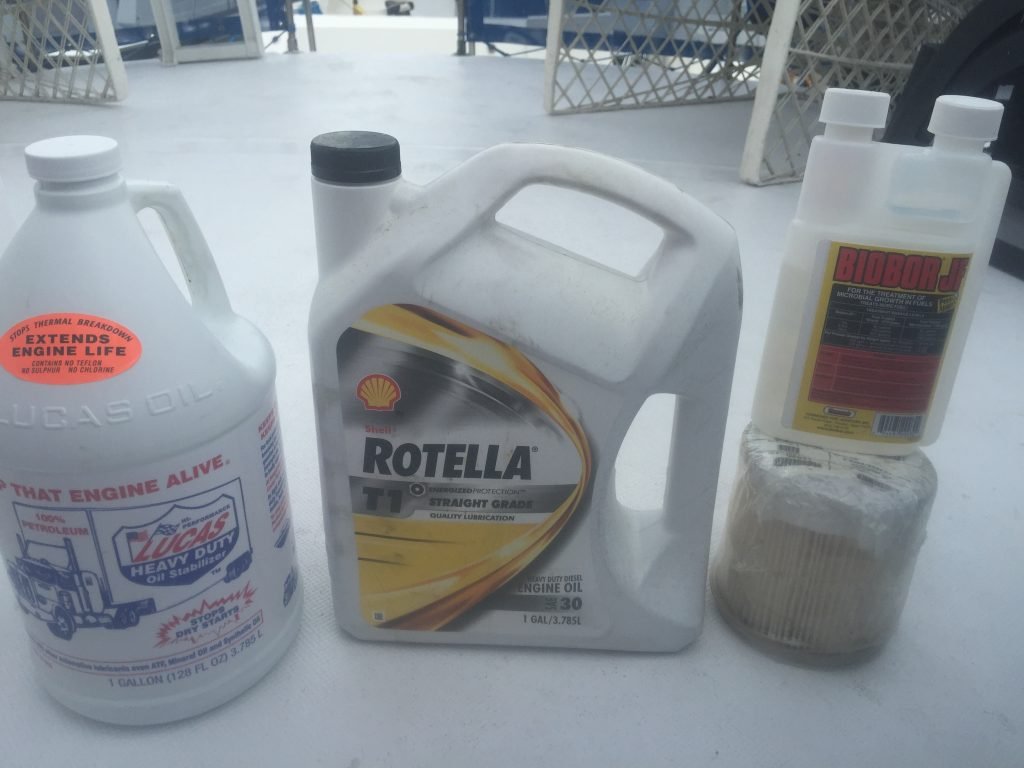 1.  Rotella  40 weight oil  (3 gallons) three-quarters mixture
2. Lucas Oil adding (1 gallon) for four gallons total. This is the miracle additive, truckers swear by it saying they receive a 100,000 miles more on their engine. It's expensive but worth every drop.
3. Engine Oil filter
4. Two Racor fuel  filters, one Engine Fuel filter
5. Generator: one Racor fuel filter, one generator fuel filterDon't forget to use BIOBOR JR to fight against growth in your fuel tanks, plus much more. 1 oz treatment for every 80 gallons of diesel fuel.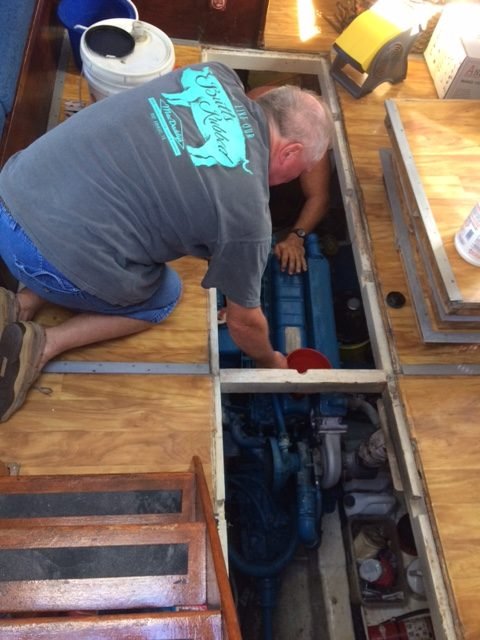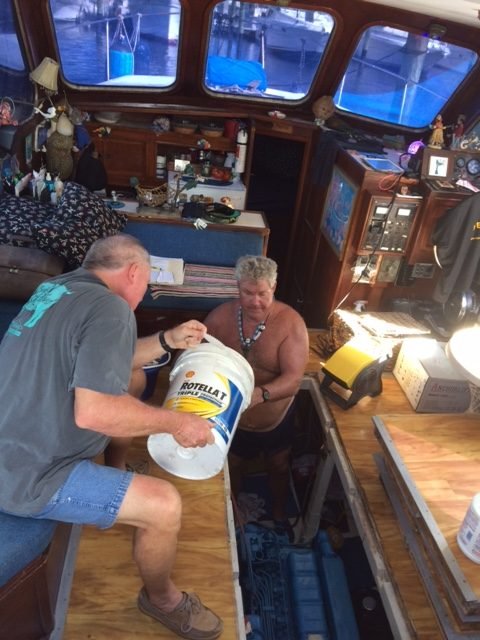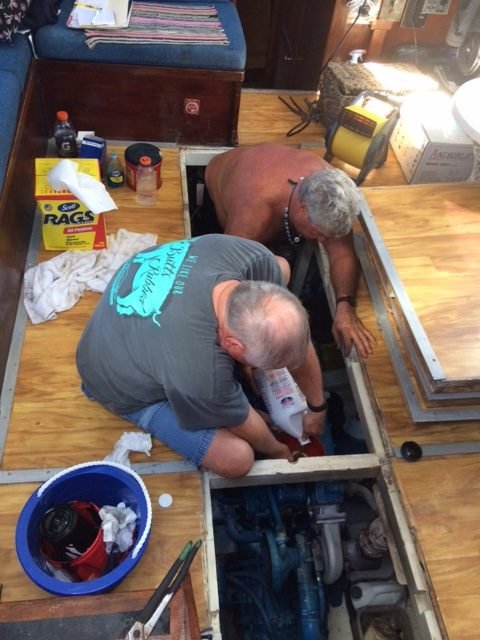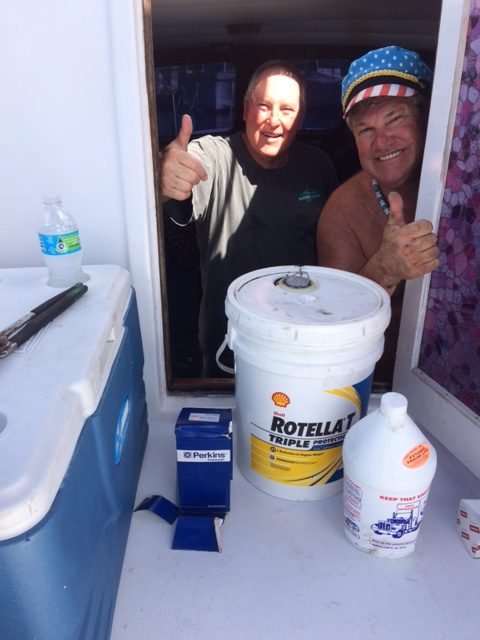 Hope you enjoyed my oil blog!